*MWAC = Mom with a camera, M. Photog. = Master Photographer
I am impressed by befores and afters. If someone is trying to convince me of the results and effectiveness of their methods or system, I want proof.
Just like the diet and exercise infomercials, it's all just blah blah blah until I see the before and after photos. I want to see proof.
And now for the proof.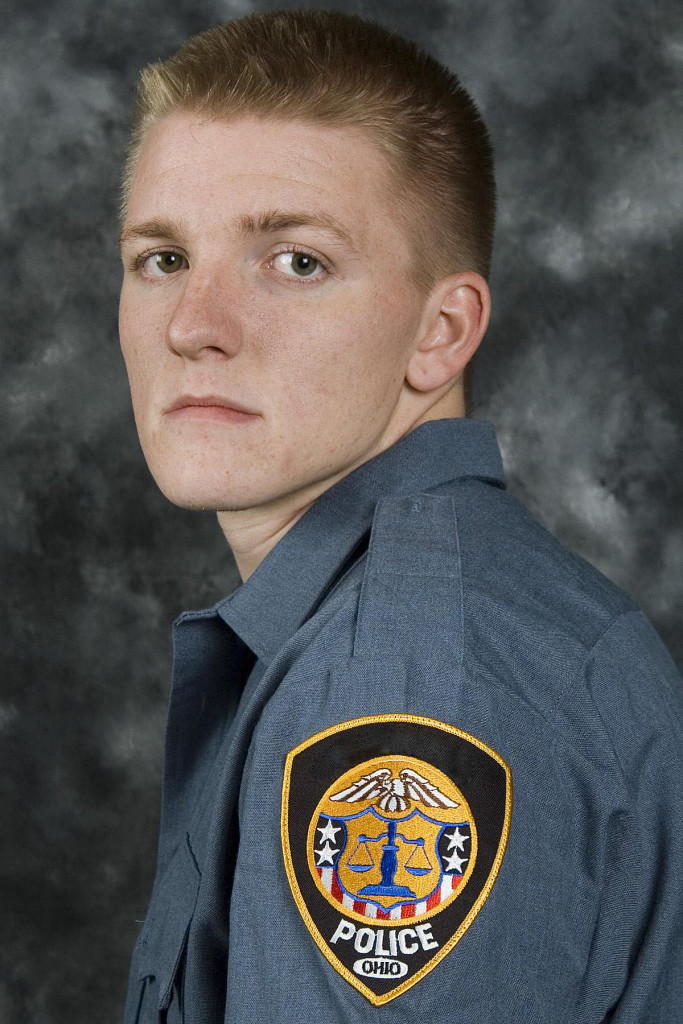 This photograph was taken in 2007, a year before I joined the PPA. The subject is my youngest son, Dave, shortly after he received his first official police officer job. He came to the studio in his new uniform to create an image to celebrate the occasion.
I was a part-time newspaper and wedding photographer who only knew enough about photography to properly expose for ambient light.
Although I thought of myself as a professional photographer back then, in hindsight, I realize that was very far from the truth. (Seriously, I didn't even own a reflector at that point – trust me, 2015 Christine is not very pleased with 2007 Christine).
I did that thing that most new photographers do; I bought a bunch of equipment without knowing how to work it and implored upon my family members to sit for me while I tried to wrangle my equipment into submission.
I had gradually learned how to use a light meter and a calibration target so that my exposure and color balance was correct, but the intricacies of lighting, posing and other studio techniques were beyond my comprehension. With no knowledge to draw upon, I arranged my lights like floor lamps in a living room and called it good.
Unfortunately, it wasn't.
And so I learned my first lesson in photography; Buying a camera makes you a camera owner, not a photographer.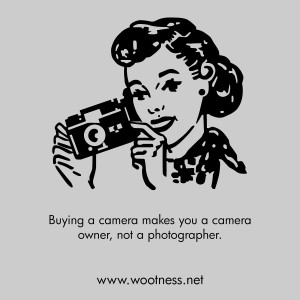 I knew I needed help. Enter PPA, stage left.
To make a long story short, I joined the PPA and became actively involved in PPA-based education, joined my state affiliate and pretty much never looked back. In 2009 I became a Certified Professional Photographer, in 2012, a Photographic Craftsman and in 2013, a Master Photographer. I began competing in image competition in 2009 and entered my first IPC in 2010.
Now, that little list of titles may not sound like much, but to those of us that have earned those various certificates and degrees, it represents a heck of a lot of work. Months of study, many classes, speaking engagements and flat out hours of minion labor all tallied up over time to complete all the requirements.
At the end of each of these individual journeys, I was a better photographer, a better member, a better person. As I continued to compete in image competition, my level of knowledge grew, which helped me refine my skills behind the camera.
And then it was 2015.
As I packed for IUSA 2015, my son's community was hit with tragedy. Two elderly residents, a married couple, were robbed, abducted and murdered. A double homicide. And as I headed for Nashville, a nationwide manhunt was underway for the people that had committed the crimes.
I was scattered at IUSA 2015. I constantly checked my messages and the national news in between classes and events. The murderers were fleeing from Ohio, robbing gas stations as they traveled south, leaving a trail of fear where they went.
I constantly checked in with my son to see how he was doing. I knew that this investigation was very different from anything he'd ever had to do before. My mind constantly replayed the news channel video of the crime scene and grisly thoughts kept me from sleep. I was worried. Very worried.
I knew he was seeing things that no mother ever wants her son to see.
And for the first time, I was having difficulty with my son's chosen profession.
When I returned from IUSA, with a couple of new lighting concepts I wanted to explore (thank you, Tim Kelly), I began to plan out an image of therapy for me and my "mama angst."
And this is the result:
Same subject, same studio, same equipment, same photographer.
What isn't the same is the level of competence exhibited – and that is a direct result of the education and guidance I have received through my PPA membership, education and image competition participation.
Creating this image served a personal need for me – it was the first time I created an image from within – when my heart was breaking – and each time I look at it, my heart still floods with emotion.
And pride.
Because it was this image, this experience –  that made me feel that I'd finally become an artist.
If it hadn't been for the classes, the shooting safaris, the webinars, the Super 1 Days, the conventions, the plethora of mentors and instructors that I've been privileged to learn from over these last 7 years, I would have never been able to create this image or excel photographically to the degree I have.
I have seen the difference.
I am the difference.
Thank you, PPA.
 – – – – – – – – – – – – – – –
*I Had To was chosen for the IPC 2015 Loan collection and was awarded the 2015 PPA Northeast District Kodak Gallery Award and Ohio's J. Anthony Bill trophy for Outstanding Portrait. It will advance to the 2015 Kodak Gallery Elite competition this fall.