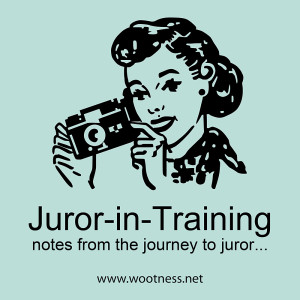 I had a couple of goals on my list for 2015 and there were a number of them that I didn't hit. One of  them was to complete my minimum requirements to become a PPA affilated juror.
Which I did.
But having those requirements considered adequate was another story.
To bring you up to speed, the requirements were:
18 exhibition merits
Judges' Workshop
Four State judgings (PPA approved with Affiliated juror(s) present)
Six reviews from affiliated jurors at those state judgings
Four recorded critiques
Ten image portfolio submission
I took the judges workshop in August 2013 (read about that HERE). I judged my first state judging in February 2014 with South Carolina, and also did West Virginia, Montana and New Jersey in the process that generated seven reviews by affiliated jurors.
I put together a portfolio of competition level 8x10s and recorded 4 critiques inside a 24 hour window to show my skill level (or lack there-of) on critiques.
Everything was due September 4 and then we played the waiting game…
Somewhere my seven evaluations were pulled out and reviewed, my critiques were listened to, my images perused, meetings were had, discussions were held, and in the end, I didn't make the cut.
I'll forever remember my phone call from Tim Mathieson, letting me down as easy as he could. I thanked him for his phone call when I saw him a few weeks ago at IUSA. The poor guy probably dreaded making those calls, so I figured I'd let him know I was cool with his call.
Why?
Because if someone thinks that I'm not ready to sit in a juror chair, then I don't want to sit in a juror chair.
It's as simple as that.
I WANT the bar to be high. I WANT it to be a goal worthy of achieving. I WANT to be 100% ready for the task at hand.
Personally, I feel like the states/ reviews requirement was less than I needed to go through myself, so we were all pretty much on the same page, anyway.
Yes, I cried a little bit when I was alone with my husband and he expressed regret on my behalf. I was disappointed.
But very temporarily. And only a little.
Because that day, I was being reminded of greater things…
It was Thursday, October 8th, 2016. I was in Florida, visiting the home of our son/daughter-in-law and holding our newest grandchild, Tristan. He was three weeks old and I was doing that softly rocking/half walking thing that grandmas do.  We were out by the pool. Throw in some colorful blooms, warm sunshine and the smell of barbecue in the air, and you've pretty much set the scene.
It was 12:10 pm
At 12:11 pm, grandchild #4, Audrey, was born back home in Dover, Ohio
AT 12:11:28 pm Tim Mathieson called
At 12:12 pm, grandchild #5, Bane (twin to Audrey) was born
In the midst of overwhelming joy, a tiny nugget of sadness swiftly traveled through. In a flurry of phone calls and texts, only one was not filled with something positive…
I've got this thing about Karma and things working out the way they're supposed to. I can't imagine a nicer way to find out I didn't make the cut on something – blanketed on all sides by baby joy.
That's Wootness right there.
Note to Tim:
I'm reapplying this spring. No one in my family is pregnant.
Just saying.