Trigger warning: This post contains photographs that some may find disturbing
For the last year and a half I've removed myself to the fringes of the photographic & print competition communities. Over time, my voice has gone quiet in a number of ways. I stepped down from most of my volunteer roles. I stopped teaching, speaking, judging, mentoring…and writing.
The short and not-so-sweet of it is that over the past few years, I've experienced a number of traumas. Each one occurred before I'd gotten a handle on the previous one, and when it was all said and done, traumas from my past resurrected and joined in, too.
It was one big hot mess.
When you take a hot mess and add just one more trauma… well, for this girl… it was too much.
I finally made the decision to seek help. (That sounds way stronger than it was – I had no choice – it was one of those rock-bottom situations). After an evaluation, I was placed with a trauma counselor named Jen.
Quite simply, Jen saved my life.
That was a year ago.
It's taken this long to work through things and get my head and heart in a better place. I'm happy now, and that hasn't been the case for a very long time.
I did OK working through things – except for one.
I still couldn't write.
Trauma severely impeded my ability to create. I finally gave up on the writing thing and figured maybe that was just a part of my life that was over. I let it go.
And then I picked up the camera.
I've watched other people pour stuff out of their heart right onto photographic paper. I don't know how they do it and when it was suggested that I try to do the same – well – that wasn't an idea that remotely appealed. I'm a portrait photographer – I don't do that artsy-feely stuff.
But again, I had no choice. I had to do SOMEthing.
I got personal with my camera, for the first time, ever. And the results of this wound up in competition during the 2016/2017 season.
I forced myself to do comp. No matter how much I let things go in my life and my business (yes, sadly, it suffered) – it was against the very fiber of my being to not at least TRY to compete. For two IPCs in a row, I struggled. I didn't go 4/4, either time, but at that point it didn't matter. The fact that I even got full cases prepped was a small miracle, so just completing the task of entering was an accomplishment.
I wasn't thrilled with using the camera as a therapy or creative outlet. Once I began, the pain was immense. One particular image took seven sessions to capture the final image. It still didn't completely work out and I pulled it out of my case before IPC2017, intending to re-shoot it for IPC2018. But now, I don't think I need to. Those seven sessions and the tears they wrung from me dissolved most of the "feels" that were keeping me from healing. So maybe that's an image I no longer need to create.
In all, six images were created and judged at various points, but only three made it clear to the end. Those three are the beginning of a new collection of work – I intend on addressing the topic of "trauma" until I have enough images for a gallery show. In addition to creating my own images, I'm now creating images to tell others' stories of trauma, as well.
At some point I'd like to hang the collection publicly in partnership with some Mental Health/Mental Illness/Counseling-themed event/fundraiser. They say you should put your goals out there – so I am – if you can help with this part or have ideas for me – I'm all ears.
Once again, competition, for me, provided an opportunity, provided inspiration, provided a kick in the butt – whatever you want to call it – competition was the ONLY thing that kept my hands on my camera during what I consider to be the worst two years of my life.
That's probably enough story-telling for now. I'd like to share three of my images with you. One has a story, two do not. Thankfully, competition has taught me how to title my images well, so I believe you will be able to infer the stories that are too painful to tell.
If you've read this far – thanks. It's been awhile & I'm a little rusty.
– – – – – – – – – – – – – – – – – – –
HUMPTY DUMPTY
2017 General Collection – Showcase Book

Last September, in the middle of the night, I received the news that all mothers fear. My child, my 31 year-old son, Jon, was in a terrible motorcycle accident. He was rushed to a trauma center, life-flighted to another trauma center and 2AM found us speeding across the state of Ohio to his side.
Just three weeks before I had done a session with him for the first time in a few years. And in the bleakness of a hospital waiting room, I consoled myself that I had this image…
…what very well might be his last image…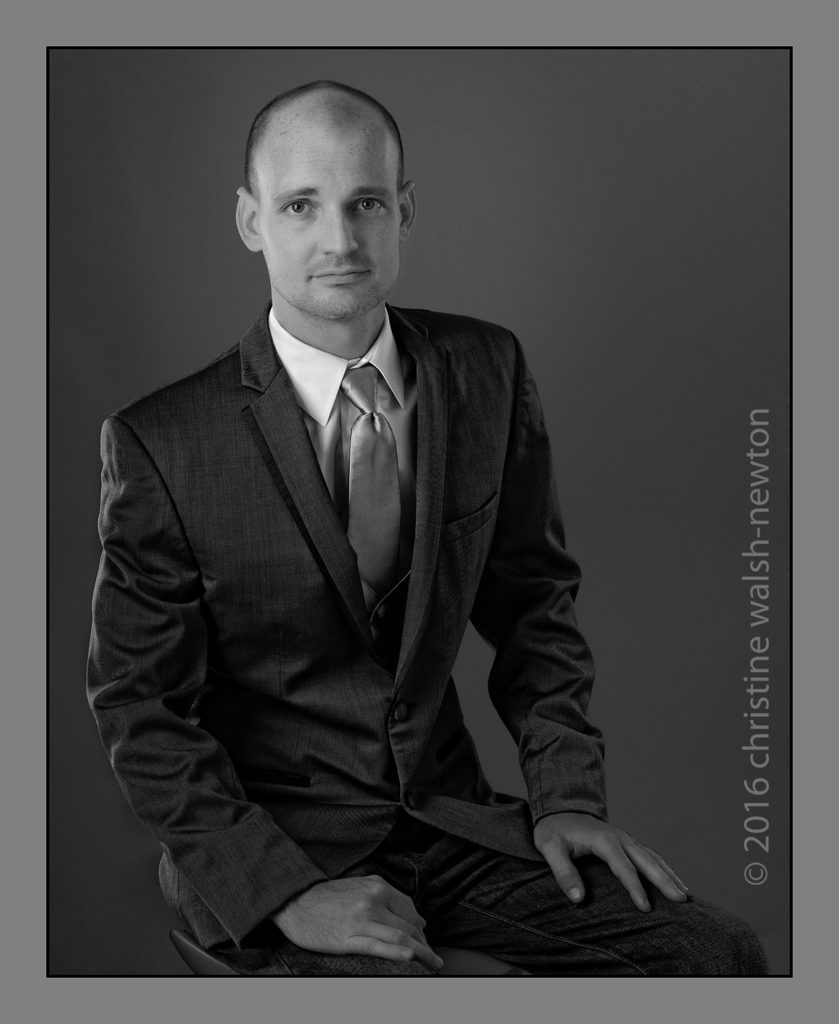 Things were very grim.
My boy was gone and in his place was a broken and battered body, hooked up to tubes and machines that made him breathe.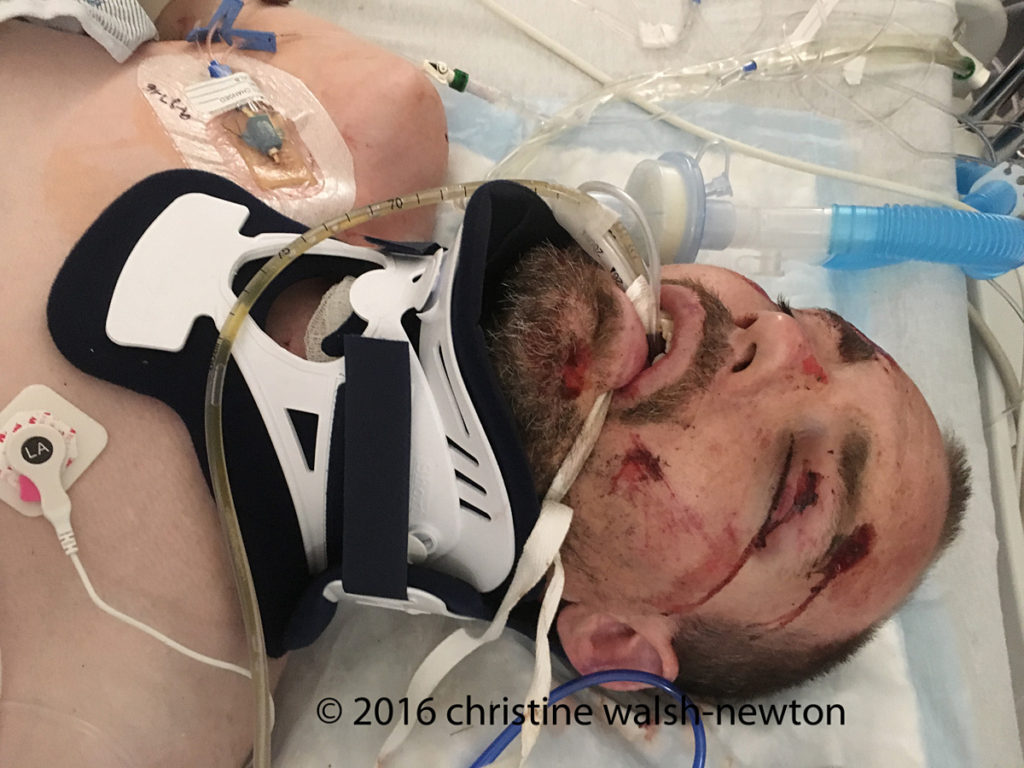 For days and days, this was my view.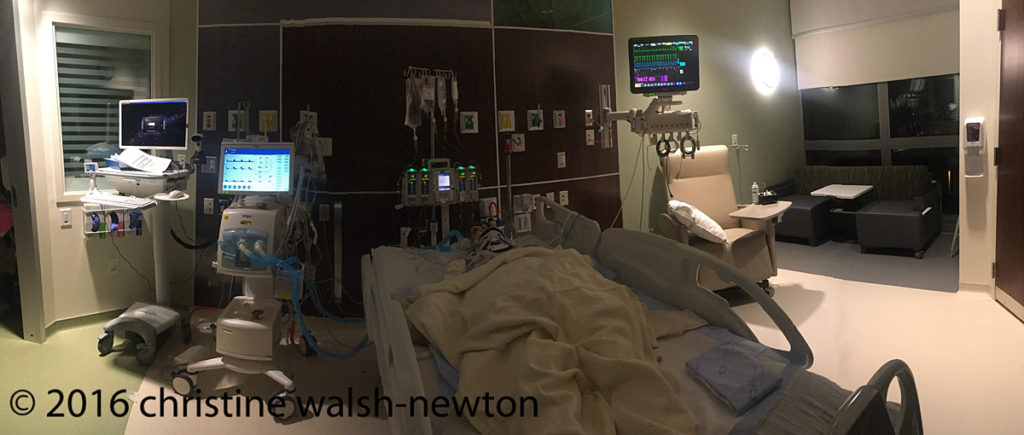 I sat and watched and listened. I cried, I prayed and I hoped that the doctors could put my boy back together, again. Somewhere in my head I remembered Humpty Dumpty and laughed a little cynically…
Long story short – he's ok. He's very ok.
This was the event that put the nail in my trauma coffin…while the crisis was going on, I was superMom. But once he was fine and able to live on his own, again…superMom became a superMess.
It happens. That's what they told me, anyway.
In the post-incident period of time, I looked closer at a set of DVDs we'd been carrying around from doctor to doctor. They contained sets of full body x-rays as well as individual areas of injury from the first trauma unit he was taken to.
The black and white x-rays reminded me very much of the type of base images I used to create graphic designs in some previous competition entries. I tried cleaning up the x-rays, but eventually resorted to purchasing a better set through a stock image company.
Those of you familiar with my work will recognize the actual pattern on the egg as typical of some past creations. The balance of the image was created from scratch in Photoshop CS5. It's not rocket science, I looked up how to draw an egg, how to make a gradient background and how to make an object looked curved and followed a couple of tutorials I found. The image scored in the 85-89 range solidly throughout the year, I made a few improvements over the course of a couple of competitions and eventually it scored a 90 at IPC2017 and was placed in the showcase book.
It was my first entry, ever, into the Artist competition.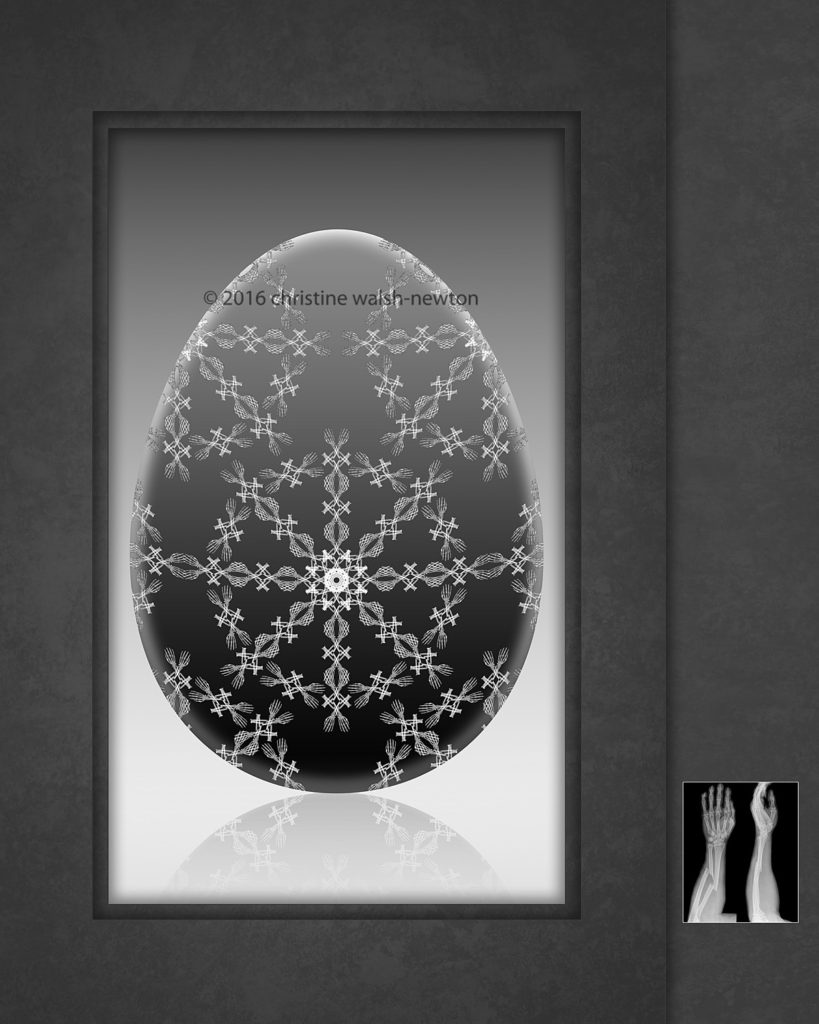 – – – – – – – – – – – – – – – – – – –
ONE LAST SLAP
2017 General Collection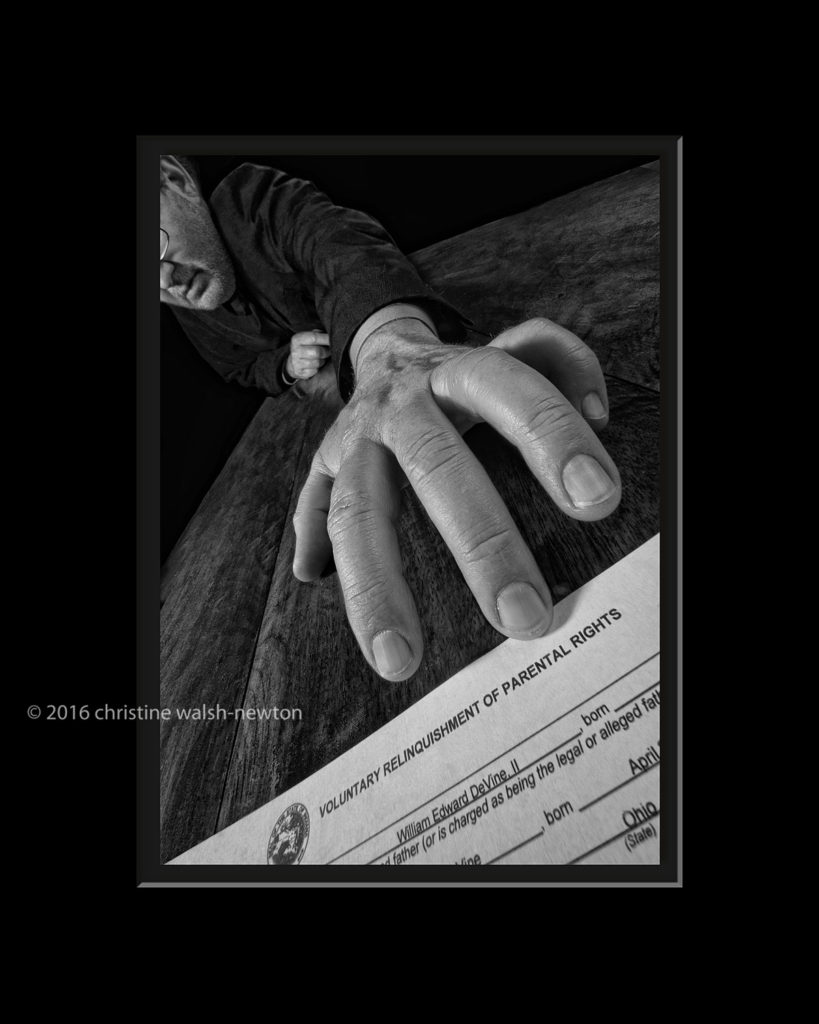 – – – – – – – – – – – – – – – – – – –
JUST WAITING FOR MY FATHER TO GET HOME
2017 General Collection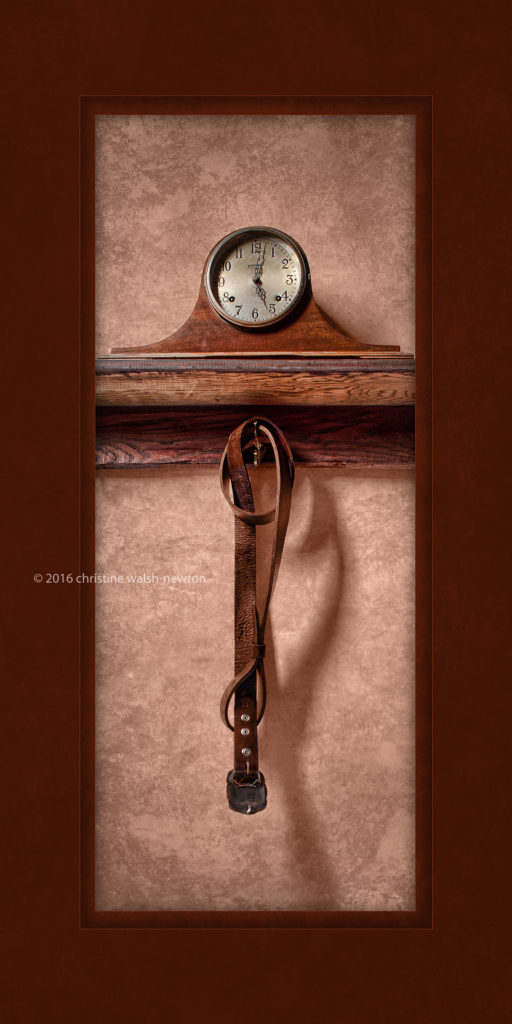 – – – – – – – – – – – – – – – – – – –