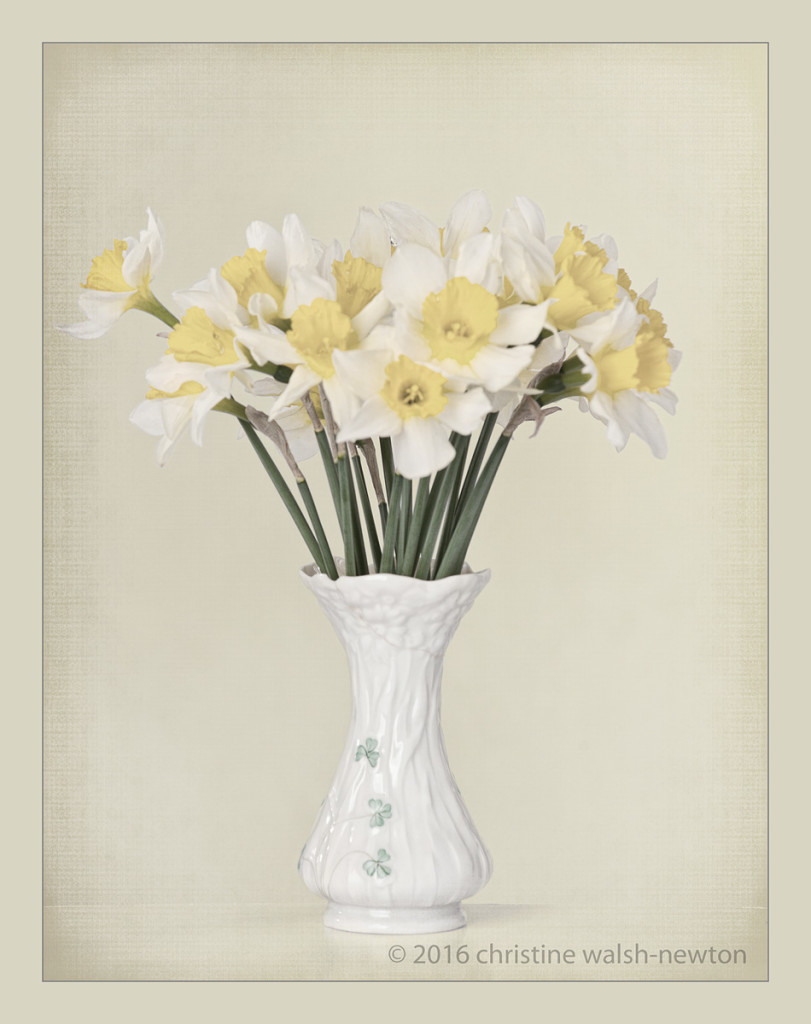 I rescued these daffodils the other night when I heard that snow was headed our way. Even though they were at the end of their blooming, I knew that saving them from the bad weather would extend their life by a few more days. Although a bit frail and faded, they still possess a quiet beauty.
I chose the vase based on nothing more than personal preference. It is from Ireland and was made by Belleek. At one point in time, it belonged to my great Aunt Kathryn.
Time and time again, the vase and I become one with a tube of glue and attempt the best temporary repair we can. Over and over, I claim success, only to be faced with yet another repair failure. I can't bring myself to discard the vase, it's one of the few family heirlooms I have and the only thing from that particular relative.
Today, this image reminds me of me; a little bit past my prime, a little bit faded, a little bit broken.
I hope to carry it off with quiet grace.